Biography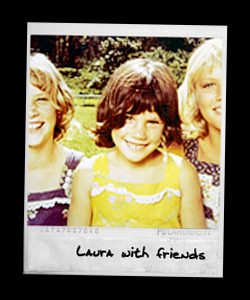 Growing up where?!
Well, on a farm near a town called Mullumbimby, in the hills behind Byron Bay, on the East Coast of Australia (near the Gold Coast). It may sound obscure, but even that is claiming more than I should: really I''m from a valley called Main Arm, which is in the hills behind Mullumbimby, in the hills behind Byron Bay, etc. etc. I wasn't exactly the most demure of little girls, spending long days riding my horse, swimming in the creeks and building cubby-houses.
I never really wore shoes until I went to high school, and my best friend was one of the local pig-farmer''s six wild children. It was a pretty unsupervised existence. Though my parents were highly educated academics from South Africa, they gave up the esoteric life in favour of farming and pretty much turned their backs on "polite society". We kids were taught manners, but certainly didn't have bows in our hair or go to ballet lessons.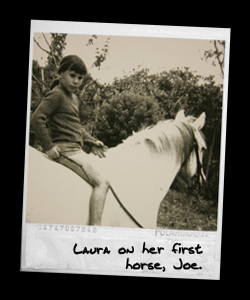 Boards beat bows and ballet
In the early years of school I was very headstrong and didn't see too much wrong with physical "persuasion". I learned the benefits of diplomacy when I was about eight, tangling with a boy who''d already been through his growth spurt. As a teenager I took up surfing in a serious way, even though we lived a half-hour drive to the beach. I competed in numerous state and national competitions and eventually surfed in a couple of pro contests (in which I think I recall coming last). My dreams of being a professional surfer were to remain just that.
In the 1980s and early 1990s, surfing was even less common for women than boxing is now. There was no such thing as a women's surf-wear brand, and I used to have to wear men's wetsuits. Nor was there much financial support for surfer girls, and without money the best option seemed to be to focus on my studies. Things are certainly different now with top female surfers earning great prize money and female surfwear being business.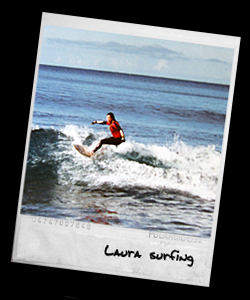 Wannabe a winner
My parents had an unusually philosophical approach to life and didn''t believe in competition; my dad''s big thing was '"doing things for their own sake, and not for recognition". While I could understand this point of view, I found it more than a little baffling when he turned into a crazed demon on the squash or tennis court, determined to beat his rival even if it meant someone going home without an eye! The anti-competition attitude didn''t only relate to sport; my parents were equally uninterested in school marks and prizes. But while my other sisters were content to push themselves only enough to get by, something in me always made me want to win.
By mid high school it began to dawn on me that I was smart, and I went from just doing what came naturally to wanting to Be Successful.I was fascinated by words, history and literature and used to keep long lists of big words and historical facts. The better I did, the more I wanted to push myself and I found myself graduating at the top of my year (Dux of the school as we called it).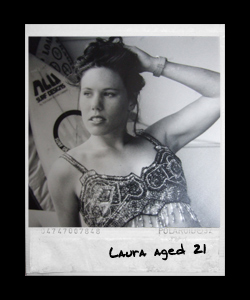 A lucky break
When I was 18 I moved 600 miles away from home to a city called Newcastle, near Sydney, and enrolled in a Communications Degree, planning on becoming a journalist. However, following graduation, I didn''t have a job and decided as a stopgap to enrol in another university closer to home. I had no idea what to study but decided to choose something that definitely wouldn't involve waffly subjects such as 'semiotics' and ''dialetics''. I wanted something serious and challenging. I flipped through the course book and settled on law. Â That summer between semesters I did some work experience at a TV station and ended up with a casual position as a news reporter, filling in for full-time staff on holidays or maternity leave.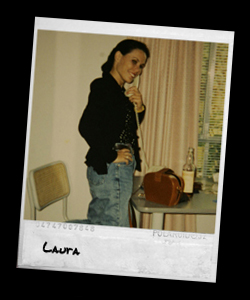 All work and no play
Life in regional TV is by no means easy. As a 21-year-old I was expected to report on and interview anyone and anything going on in the area. This ranged from interviewing the Prime Minister to flying in light planes over bush fires. I also had to cover every sport, court cases, art exhibitions and make up cuddly koala stories. We were required to produce several stories each day and the pressure was intense. For at least the first year I had a constantly upset stomach and raging butterflies. Adding to the pressure I began my law course. I''d be at university for a couple of months studying, then I'd pack up my 1970 Hilman Hunter and head off to spend a month in a small town hotel pretending I knew who was who and what was going on the local scene. And then it was back to catch up on all the lectures I'd missed.
Studying law was a revelation for me. I'd never had any particular interest in the subject itself, but the structure and rules of engagement grabbed me. It involved hard work, determination and commitment and, to get the very top, a little creativity. I knew I had those attributes; they just needed to be developed.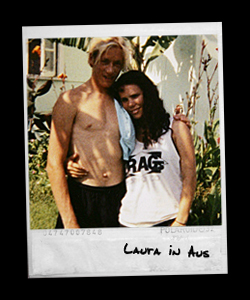 A strange life
Looking back, it was a strange life for someone my age. I really did little other than work and study. I didn''t go out; I didn''t really have days off, even at weekends. Most nights I was in the library until 10pm. In my three and a half years studying law and working, I never received a grade lower than a distinction. In my final year, along with a team-mate, I travelled to the USA and won a world student competition designed to foster excellence in legal skills. I graduated with a first class honours degree and a glowing reference from the Dean of my law school. I was proud to have done so well. But I had no idea what to do with myself; I''d never really thought about actually being a lawyer and didn't have a clue what would suit me. So began a couple of years of testing the waters as an Associate to a Supreme Court judge, a criminal lawyer and a kebab maker (during a season snowboarding). Eventually, realising what a rubbish kebab maker I was, I decided to give corporate law a try.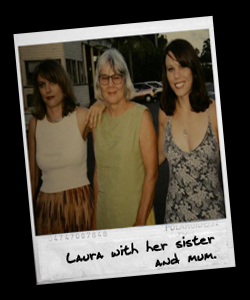 Time for something normal
It was time for me to do something normal. I took a job in corporate law in one of the large and prestigious city law firms in Sydney. While these positions were famed for their long hours and high expectations, I figured I'd already shown I could cope with hard work and my university marks had proven I wasn''t stupid. And compared to the kebab shop, the perks sure were nice! Annual all expenses paid "conferences" in five star resorts, free tickets to the theatre, business class travel and free gourmet lunch banquets twice a week. The only problem was, I still didn't feel I quite fitted in. I guess you could say that you can take the girl off the farm but you can't ever quite get the grass stains off her knees; no matter how expensive my stockings, they just kept on showing through.Over the next few years I worked in two of Sydney''s top law firms and then I was recruited for a job in London. I''d never been to the UK; the most I'd ever really thought about it was watching Kylie Minogue''s emigration and wondering "why on earth would someone choose to live in a freezing bleak city when they could spend their weekends on the beach eating mangos?" I thought I''d hate London, that I''d last 6 months with teeth gritted and go home with some powerful pounds in my pocket.
When I arrived at my serviced apartment in Chelsea (courtesy of my new employer), I felt lost. I didn''t know a soul in the UK and I was too scared to even buy a coffee (which cost the equivalent of about 6 Aussie coffees). The cost of everything horrified me and I was so confused about what you were meant to do for leisure. Surfing down the Thames wasn't exactly an option. However, in the office I started to find my feet. Getting my teeth stuck into a challenge has always motivated me and working at Freshfields was certainly a challenge. It''s fair to say that working with some of the best and most dedicated legal minds in the world was a whole new legal education. Fear of looking stupid before that level of learning and intelligence was a powerful motivating factor as was the desire to impress. Perfection of the highest order was expected and while at the time it was sometimes terrifying, I am today extremely grateful for having learned how to expect the very best of myself even in every day circumstances. Agreements would run to three hundred or six hundred pages with thousands of clauses and sub-clauses all needing to interact and work together. A single error or omission could have dire, ongoing consequences worth millions for a client. Due diligence investigations (trawling through the contracts and documents of a company for sale) could take a team of 20 lawyers several weeks or months sitting in a strictly controlled room where only pen and paper were allowed.
As I became more senior, it was my job to collate and interpret the reports of all those lawyers and guide my client about whether this company was worth buying and on what terms. The possibility of missing something important was ever-present but at the same time the job could be tedious; like sifting through fields of sand for land mines. The more experience and seniority I gained, the more I enjoyed being a lawyer. I got a real kick out of running a team of lawyers and guiding the younger associates in how to produce quality work. The crowning glory of running a transaction was always, for me, the negotiations; the moment at which opposing armies meet to thrash out a treaty. I remember flying to Frankfurt and sitting at a round table negotiation with 10 or so middle aged men and guiding my client''s case like a hand of poker. Every now and again we'd brake to discuss our tactics in private and then go back in with a fresh bluff or aggressive flurry. For a tangle-headed farm girl who grew up plucking chickens after her dad chopped their heads off on a wooden block, it was heady stuff! Then I met boxing.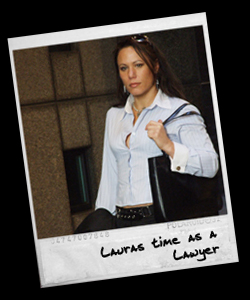 Time for something extraordinary
It was a summer''s day in 2003. I was wondering aimlessly around Camden Market with a friend, trying to stay away from the chocolate donuts and the mounds of sweet and sour chicken when my friend came across an ad for a kickboxing class. ""I wanna try that"" she said. ""Will you come with me, I''ll be too scared on my own?" ""I sup'pose so"" I replied and the following week I was parking my bike at a tiny, tumble down studio with an uneven floor below a hairdresser on Camden Road. Day 1 of the beginners kickboxing class. I was embarrassed and nervous and felt totally and utterly ridiculous when asked to do anything. I wanted to turn and run. I giggled and blushed and looked at the floor. But from that first week, I was hooked. Uncoordinated and plodding as I was, my body felt designed to punch. And I could most certainly whack. Much as my body screamed with pain, I couldn''t wait for the next lesson. It wasn't long before I was asking to stay for the next class and to help out on Saturday mornings. It canÂ't have been more than a month before I was allowed to join the advanced class as well and suddenly I was training several days a week.
Then came sparring, which I loved and was unnaturally fearless in. That is, until one day I was matched with a 6 foot male heavyweight who'd been kickboxing for ten years and had a black belt; I can only think my aggressive cockiness must have given him such a shock that without thinking he wacked me with a straight right to the mouth and knocked me on my behind, splitting my lip. I sat there for a moment, wanting to burst into wracking sobs then got up and said ""right, lets finish the round"". Afterwards we went to the pub; I didn't hold it against him but that was the last time I had the arrogance to consider myself fearless in sparring.
After a couple of months, the guy I was dating at the time took me to my first professional boxing match at LondonÂ's spiritual home of boxing, York Hall, Bethnall Green. It was, ironically a show staged by my now promoter, Frank Maloney. I will never forget the first fight on the bill; it was a welterweight contest featuring light middle-weight, Gary Woolcombe. I was totally transfixed. In the same way that I had been in awe of the mental prowess of the partners at Freshfields, I was dumb-struck by the physical perfection of the display I was seeing. The dexterity, the stamina, the physical and psychological intelligence, the grace, the strength; to me it seemed like poetry on two legs. I sat with my fingers in my ears, throwing dirty glances at those around me who were yelling and cheering and putting off my concentration.
At the time of writing (just before my third pro fight), Gary is topping the bill in a British title fight and at York Hall and I''ll be boxing on the under-card. It is an impossible dream come true. But that is jumping ahead of myself..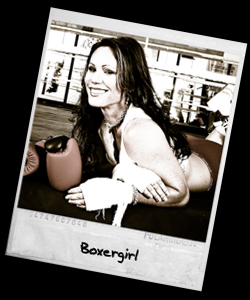 A whole New World
From there on I was only interested in boxing; kickboxing to me, just didn't seem to have the same grace as the "gentleman's sport". I started going to shows regularly and timidly sticking my head into boxing gyms. Back then (1992), there was still the attitude in some gyms of "stand up the back love, or you'll distract the boys" But eventually I found a place to train- the Peacock Gym in Canning Town, an old school East End gym famous for creating hard men in the old traditions.
Going into amateur boxing, I was under no illusions… I had started a website to help other female boxers and from hearing many stories, I knew how hard it was going to be. Most women quit with the sheer frustration after training as hard as the boys for years and never getting the chance to fight. We faced club managements made up of middle aged men who openly claimed women had no place in boxing gyms. Because of this, there were few local opponents to compete against and no chance of funding to traveI. I offered to fund my own trips and make my own plans but this only made the clubs and authorities suspicious and angry, it just isn't the way things are done in amateur boxing. The attitude was "you box when we tell you to box and if we don't tell you, you don't box".
The sexist attitude didn't come from the boys in the gym, it came from the old men in charge and some of the boxing fans. The thing I had always loved about boxing was that boxers are taught disciplined and respect of people of all races, creeds, ages and abilities. The one thing that is given respect above all else in a boxing gym is courage and it doesn't matter how big or small you are or whether you are a male or a female because courage comes from within.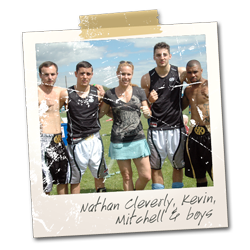 Having made a solemn vow to myself never to give up, no matter how hard it got, I realized I needed to make this fight a full-time occupation. Working as a corporate lawyer was not consistent with any pursuits beyond a part-time hobby. Luckily, while working as a lawyer I had started creating a property portfolio by renovating my own small flat and using the profit I created to fund an investment property. I realized I'd need funds so I left my job, bought a small van and focused on setting up enough rental flats to give me a small income. I went from high flying corporate lawyer to the Queen of Second Hand as I drove my ancient yellow van around London looking for second hand furniture bargains.
Five years later I had 13 flats, all of which I renovated myself with a team of 3 Polish builders. I also had 10 amateur fights and 11 pro fights.
During that time, my amateur boxing took me often to Sweden where I generally travelled on my own and asked other coaches to work my corner. My pro career took me to Thailand, Albania and various locations in the UK. It was rare that my long-term coach worked with me on the night. It just wasn't the reality of how I managed to put my vow into practice. In order to box I had to be willing to go to any lengths, and that included travelling anywhere, any time, on my own, sometimes through floods, snow storms, during bereavements, whatever.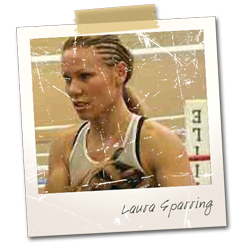 As a pro, I was often forced to pay for my own fights, many of them costing me around £1500 for the opponent purse, travel expenses and my own medicals.
After my one big opportunity with a major promoter in the UK which was screened on TV, I told him it was a difficult messy fight because the opponent held and I was disappointed that it hadn't looked good. He told me "your opponent was shit and if she wasn't shit she would have beaten you". He refused to watch my next fight but claimed on radio that I had apparently been "much improved". I failed to see how I could have improved in a few months, I had simply had an opponent who came to fight. In that fight, my promoter refused to watch me; he also put me on as first fight of the night and had his security men refuse to allow most of my fans in to watch me. The next day he told me on the phone that I was "the biggest mistake of his life" and that women had no business in the sport of boxing.
After that, I decided for my own mental health it was time to move on so I left the country for an extended training and boxing trip to Thailand. While there my life changed once more.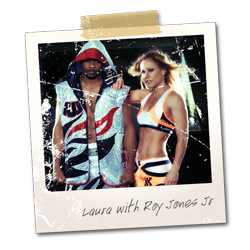 Here we go again… Another career change
While training in Thailand, licking my wounds and wondering where to take my career from there, I met a seamstress turned house-maid who made a pair of trousers for my mother. The lady didn't speak any English and I didn't speak any Thai but she seemed such a sad, unfortunate soul that I wanted to help her. I tried to think of something else to get her to make me and came up with the idea of a pair of boxing shorts. I'd never been able to get a pair made in the UK that fit me properly as they were all designed for men. We gave it a try and after a few horrible attempts we got the pattern right. From there I thought I'd get a little more creative and tried a skirt.
With no language in common and me knowing nothing about textiles or design, the process was far from simple. I couldn't even call my new business partner as the only word she could understand was "hello". But something about the process of designing grabbed me and I really wanted to give this woman a new start in life. Within a few months we had somehow hired a shop and another girl and were designing shorts for male professional boxers in the UK
Looking back now, our early attempts were nothing short of dire. But what I lack in natural talent, and experience, I always make up for in determination. I threw myself into this new accidental enterprise.
Several years on BoXXerworld now makes fight gear and training wear for many of the worlds top professional athletes. Our fighters include Roy Jones Jr, Mikkel Kessler, Nathan Cleverly, Kevin Mitchell and many others.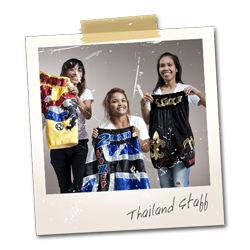 My staff are made up largely of girls who had little education and needed an opportunity in life. In the time they have been with me they have learned English and how to use computers; I have instilled in them the need to always expect more of themselves and to act with honesty and integrity to each other and our customers…. The same values that boxing has instilled in me.
Despite my vow and to my great sadness, I have not found a way make it in a male dominated boxing world. Attitudes have changed somewhat, but my old dream to grace the cover of Boxing News magazine or have a fight featured on Friday Fight Night has never come to fruition. Some hurdles are too big even for hard work and determination to over-come. But now I look forward to the London 2012 Olympic Games and the fact that the Amateur girls are finally getting their big chance to show what women boxers can do. I believe 2012 will be the year attitudes will finally change for good. The world will see the amazing athletes that women boxers have become in the few years since they have been given recognition, funding and opportunities.
There has been a huge debate raging recently about proposals to make female boxers wear skirts instead of shorts in the Olympics. One of the reasons stated by the International Amateur Boxing Association is so that the female and male boxers (who both wear head-guards) can be told apart. This from a body who until recently claimed that women's boxing was not of a high enough standard to be included in the Olympics! Now, apparently, the women can't be distinguished from the men unless clothed in a dress. Ahhh, boxing… the ironies will keep me in dinner table stories for a long time to come!